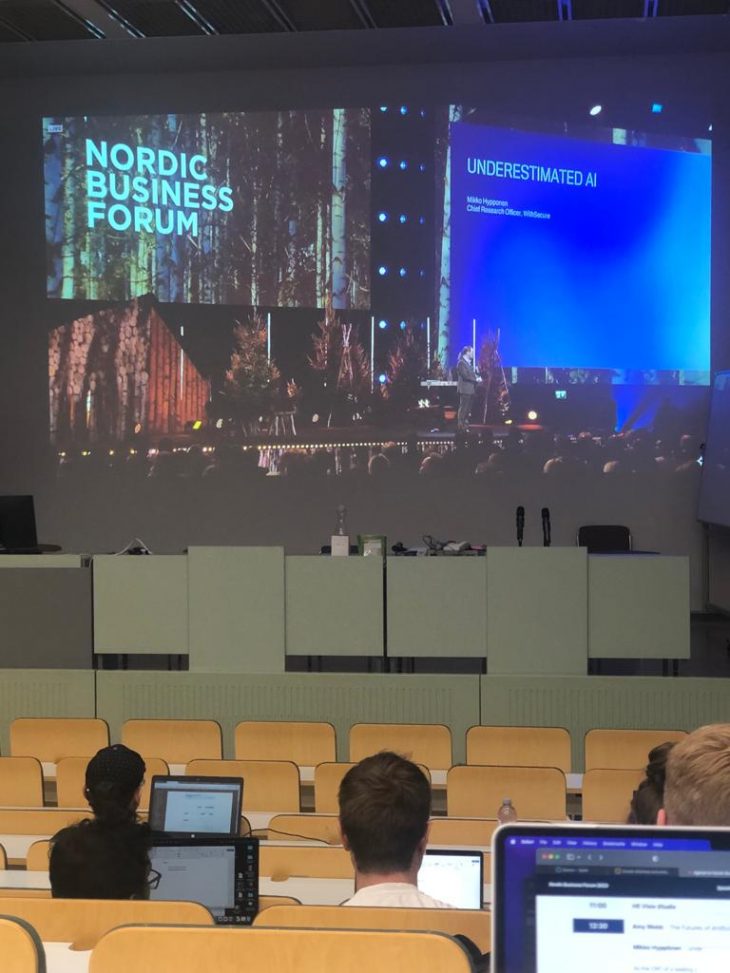 The Nordic Business Forum 2023: A students Recap
The Nordic Business Forum 2023 brought together more than 6600 attendees and 25,000+ live stream
viewers from all over the world, showcasing leaders who dedicated themselves towards the change
needed in the world. From innovation, leadership, and resilience to technological growth in AI, change
as revealed by the interesting lineup of speakers, is complex and unpredictable, but it's our response
and willingness to embrace change that matters.

As students at the South-eastern Finland University of Applied Sciences (XAMK), we had the opportunity
to witness this unique experience through streaming in real-time on both the 27th and 28th of
September 2023 at Kasarmiravintola Auditorium as a result of the cooperation between Kouvola
Innovation Oy and Xamk.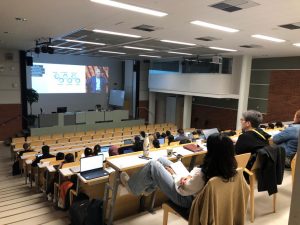 On Day 01, Patrick Lencioni emphasized the importance of focusing on tasks that energize individuals
within teams and the importance of recognizing and aligning with individual natural strengths that foster
teamwork and help overcome challenges more efficiently. Mr. Jos de Blok challenged the hierarchical
approach in healthcare, advocating for local networks over global hierarchies by demonstrating
examples from his business model of trusting healthcare teams to self-organize enabling them to quickly
adapt to change and improve outcomes. Ms. Rebecca Henderson highlighted the urgency of addressing
climate change while acknowledging positive changes driven by clean energy and purpose-driven
businesses, particularly in Nordic regions.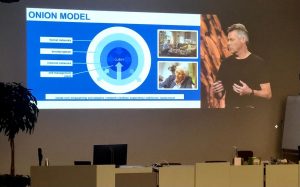 Ms. Maryna Saprykina, founder of Ukrainian Women's Entrepreneurs Hub, shared lessons from
Ukraine's crisis, emphasizing qualities that resilient businesses share, including quick decision-making, a
greater purpose, values, and adaptability. Mr. Mo Gawdat discussed the impending rise of Artificial
Intelligence (AI) and urged a focus on human behavior and ethics rather than fearing AI as he weighed
on embracing abundant intelligence that can address global challenges. Mr. Scott Galloway ended the
day while emphasizing AI's concrete use cases in improving productivity by refining and utilizing data.

After a successful Day 01, Day 02 of the event continued to provide valuable insights as Mr. Nicolai
Tangen stressed the importance of transparency in organizations, promoting open communication to
enhance creativity, psychological safety, and performance while Mr. Tim Ferriss emphasized
effectiveness over efficiency, advising a focus on the right tasks at the right time for optimal results.
Ms. Amy Webb cautioned about trusting AI without considering who trains the systems, raising
questions about cultural understanding and ownership. Mr. Mikko Hyppönen traced the emergence of
AI to three technological revolutions: bringing information online, the cloud's storage capabilities, and
advances in computing power.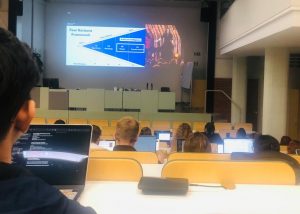 Ms. Sheena Iyengar discussed innovation as a process of combining existing ideas to solve complex
problems, stressing the importance of organizing information effectively as the youngest-ever recipient
of the Nobel Peace Prize, Ms. Malala Yousafzai ended the day and the event while encouraging
continuous activism and maintaining boundless ambition to drive lasting change, especially in areas like
girls' education.

The Nordic Business Forum 2023 showcased and provided perspectives for individuals and organizations
to navigate a rapidly changing world while working towards positive impact and, ended with a powerful
reminder about the power that lies within each of us to shape the future. The question is: Are we ready
to be the change?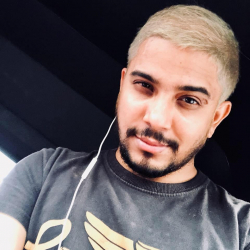 Latest posts by Anton Gomez
(see all)