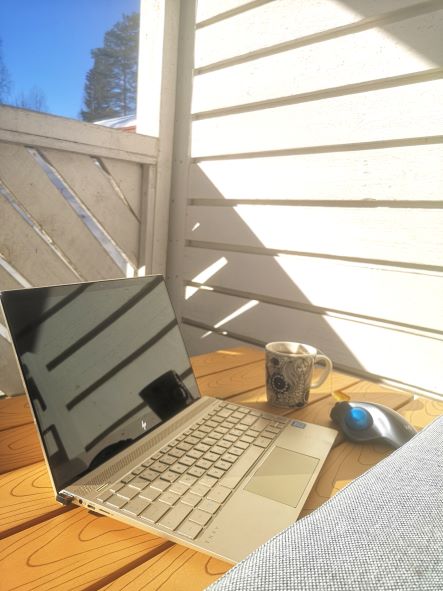 Becoming a digital entrepreneur – one journey
Each story behind an entrepreneur is different and unique. What I have found in common with many entrepreneurs, however, no matter the industry they are working in, is that many of us say that they never dreamed of entrepreneurship and never aspired to it. In my case, it's the same story: during my BBA studies, it was definitely not in my plan that I would be an entrepreneur a month after graduation – and in a place other than my home country.
That's how it happened, and here we are, four years later, still going strong with the company and back in Finland. But how did I end up where I am today?
Earlier working history
After upper secondary school, I wanted to take a gap year and think about what I wanted to study. I am not really sure how it happened, but the gap year ended up being 11 years in total. During these 11 years I had various jobs. 7 years went in the restaurant business, mainly bar tending. I also tried working in number service, which I endured one full year. Still amazed how I managed to pull that off – the work itself was very boring and the customers on the other hand mostly very annoying.
At some point I wanted to become a hairdresser and started studying to become one, but my cutting skills were dreadful and I felt like there was no way for me to get any better. I never graduated but instead, again without that much planning, started to work as an entrepreneur making lash extensions here in Kouvola.
The business was successful but I became allergic to the glue used in extensions, and I had to come up with something new. After that I worked at a gym as a receptionist, spent a couple of months even at a warehouse and then, then I had my baby.
Motherhood gave new meaning and motivation
During my maternity leave I decided that hopping from job to job without a proper education was no longer an option. I should get myself an education and finally get a proper career. As one of my dreams for years had been to live in Malta, I realized that I should apply for a bachelor's degree in business management in English, to improve my job prospects in an English speaking country with various international companies.
That's how I ended up at Xamk, where I completed my BBA studies in 1,5 years. You can learn about that here.
Studies in Xamk and joining Insider
I need to mention my previous studies again, since they really had an impact in me becoming a digital entrepreneur. As said earlier, I never planned to become one, but here Xamk and especially Insider plays a role.
I started writing for the magazine a bit by accident, or rather, again, I hadn't planned it at all. When a member of the magazine at the time asked me if I'd like to try a writing test over a cup of coffee, I thought why not, a free cup of coffee is always welcomed. So, I wrote the test and passed, and then, all of a sudden, I was a part of the Insider team.
At that time, I was mainly writing food recipes. It felt quite nice and I began to remember how much I actually loved writing when I was younger. Even though the recipes were nothing special and the texts were very short, they were surprisingly useful when applying for specialization training in Malta.
Specialization training in Malta and remote studies
Malta has become an igaming hub in Europe. There are plenty of jobs in customer service and game design, but also in marketing. Online casino industry as such can be seen as an industry that you would not want to be associated with: there's a lot of talk about gamblig problems in the media and indeed, some players do end up having serious issues that can have impacts on people around them as well.
So let's put it this way: even after having worked in the industry for a year l back in 2017-2018, I do still see the industry as morally questionable, but on the other hand, aren't restaurants serving alcohol to people with an alcohol problem, as morally questionable? And on the other hand, after having actually worked in the industry I also see something that Finnish media for instance is not talking about: igaming companies are actually doing a lot to promote responsible gambling. Things are not black and white, not even in this topic.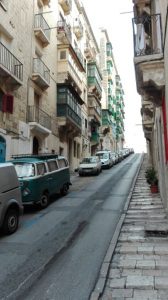 Anyway, ethical things aside, having that specialization training place in Malta and in that industry, is the biggest reason why I am a digital entrepreneur today. And how Insider was linked to this? Having used WordPress and having published articles online during my time in Insider, the company saw that with me they wouldn't have to start from scratch. I was more ready to start creating and publishing marketing content for them than many other applicants, and this is why I was chosen.
For my specialization training needed for the BBA, I started as a content writer in a digital marketing company and finished my studies remotely.
In my job as a content writer, I learned the basics of search engine optimisation and became very enthusiastic about the subject. It was a completely new world that sucked me in immediately.
This was the next clear step to becoming a digital entrepreneur.
Two companies, different types of problems
In the end, the first company turned out to be a disappointment. Very quickly I started to realize that this was not the place where I wanted to be for long. There were a lot of strange rules and no amount of reasoning would change the way things were handled. Flexibility was not in their vocabulary, neither was empathy. After only 4 months in that company, I started to look for another job.
An online casino was looking for a brand executive for the Finnish market. I submitted my application and before long I was contacted. This started a very intensive application process that lasted more than three weeks and involved three different interviews and a thesis-sized assignment. Finally, I got the news I had hoped for: I had been accepted for the job.
In this new position I was the only one responsible for all finnish content, be it the casino website or email marketing for instance. We had a team of three (me for the Finnish markets, Fred for Norwegian and Adam for English speaking countries). What a dream team that was, we had so much fun together, every single day! Adam had the longest experience in marketing as he had been working in various positions for years. From him I learned a lot in a short period of time.
The brand executive task itself turned out to be somewhat boring. I felt like there was too little work to be done and like I was wasting my time. I could be using the same time of working hours for something more challenging, maybe try my wings as an entrepreneur again, this time offering my knowledge and expertise in digital marketing, mainly with content creation and search engine optimization
All of these skills I had required during my time in Malta. I knew there was still a lot to learn and that I probably wasn't completely ready to start. That didn't stop me, since, oh well, fake it until you become it.
Deciding to work on my own terms
Perhaps for the first time in my life, I knew that I could not become an entrepreneur in the same way as I had done before – without any planning before, I mean. As a parent of a young child, I could not take any financial risks. So although being a brand executive no longer challenged me enough, I took a very considered approach and quietly began to solicit potential clients.
At the same time I got myself a new laptop, an expensive one, but powerful enough to run a digital business. Actually, a fellow student from my BBA studies in Xamk helped me to find the right laptop for my digital business – thanks Vinh!
The clients I found on LinkedIn and in various entrepreneurial groups on Facebook. I inquired about possible jobs in content production and search engine optimization. Once I had enough clients for the first few months and a number of ongoing contracts negotiated, (and the brand new, expensive but powerful laptop) I had the courage to quit as a brand executive.
So in January 2018, not only did I graduate from Xamk and get my BBA degree but also was now self-employed, offering my consultation services in content writing and search engine optimization for companies all around Europe. I'll tell you more about working as a consultant in another post, but can already now reveal that I am in my dream job!
Now let's go back to 2017. It's easy to see that having that one cup of coffee and the writing test at the Insider office was in fact more than a cup of coffee and a writing test. It was the beginning of my entire career.
Latest posts by Suvi Karell
(see all)