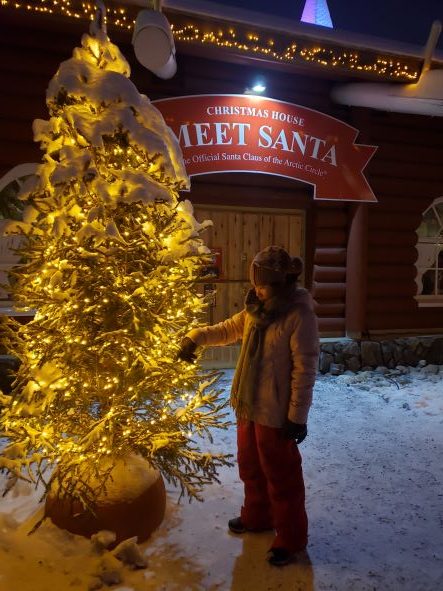 Business in Rovaniemi – Part 1
Vol 25, Issue 12, 13 January 2023
Rovaniemi is a Finnish regional center of Lapland, located near the Arctic Circle at the confluence of the Kemijoki and Ounasjoki rivers.   Rovaniemi is the 17th largest city by population in Finland (2020), but the largest in Finland and Europe in terms of area [1]. Lapland is a place that develops the tourism industry. Families with young children in Europe as well as around the world want to set foot in Lapland once in a lifetime. Because this is a land associated with nightly fairy tales associated with the image of Santa Claus, reindeer, and full gift bags.
That's why tourism-related industries thrive in Lapland, especially in the heartland of Rovaniemi. When you arrive in Rovaniemi, you need a car rental service to easily move. Car rental is one of the thriving service industries. Another service industry that thrives in Rovaniemi is hotels and short-term rentals. The catering business and restaurant service are also well-developed in Rovaniemi. In Rovaniemi, the restaurant deals in culinary specialties of most different countries in the world such as Vietnam, Thailand, Korea, and Mexico.
The areas around Rovaniemi also develop popular tourist services such as the village of Santa Claus. In this village, activities associated with the image of Santa Claus are one of the focal points of the Lapland region. One of those activities is taking pictures with Santa Claus, sending letters to relatives everywhere in the world from Santa Claus, and riding reindeer. In addition, there are also other activities bearing the Lapland imprint such as aurora hunting and skiing. These activities bring joy to visitors, so they voluntarily hook their wallets to spend the funds on these activities.
The service industries in Lapland have many advantages with a large number of customers from all over the earth. However, these businesses also face difficulties of their own nature.
1.http://www.rovaniemi.fi/suomeksi/Palveluiheksido/Kuntainfo/Kunta_lyhyesti.iw3
Latest posts by Phuong Pham
(see all)