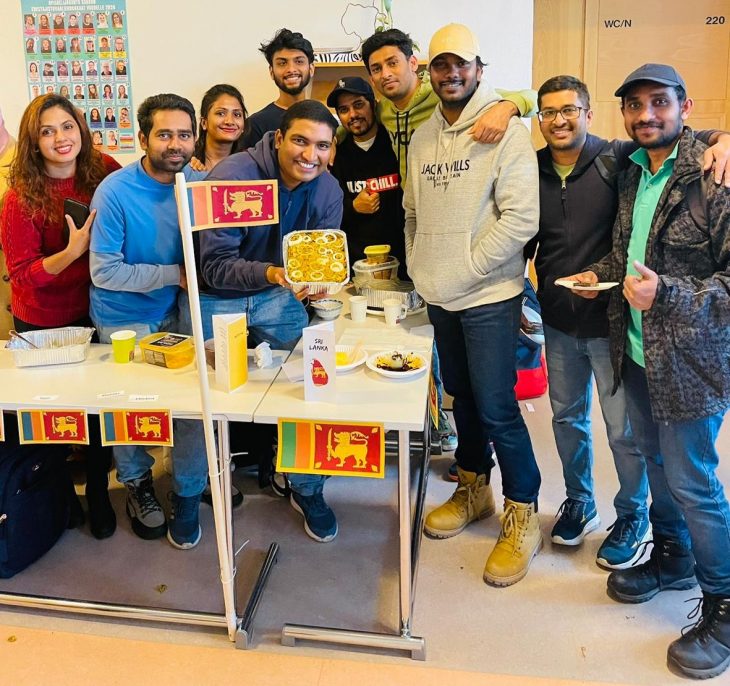 International Food Tasting Event – 08 November 2023
As a part of the international days – Boosting International Talent event organized by South-Eastern Finland University of Applied Sciences (Xamk) from 07th to 09th November 2023, the "International Food Tasting" event was held on 08th of November 2023 at the 02nd floor lobby in Xamk Main building at Kouvola campus. The main event theme consisted of building international competence for different stakeholders, lectures, workshops, introducing the opportunities for mobility, introducing Indian culture, international food tasting event, boosting the international community at campus, lectures and workshops, networking opportunities as well as joint activities.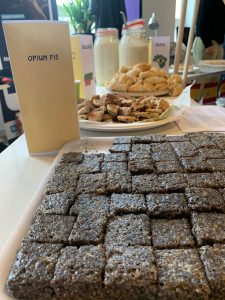 The language of food is a universal language that not only satisfies our basic needs but also serves as a catalyst for cultural exchange, fostering networking that goes beyond language barriers and geographical borders.
From the fiery spices of Asia to the sweet touches of Europe, the international food-tasting event was a heaven for food lovers, uniting diverse cuisines under one roof. The event not only satisfied the palate but also fostered cultural exchange as attendees sampled dishes from different countries, they engaged in conversations with students who made them and fellow food enthusiasts, gaining insights into the traditions and stories behind each recipe.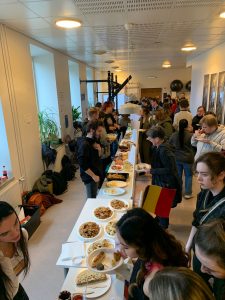 Imagine tasting the complexity of perfectly spiced koththu, Coconut Roti with spicy sambal from Sri Lanka or Spiced puff pastry, chicken spring rolls and Vegetarian pakora from Bangladesh, or even spicy chicken potato pickle from Nepal, followed by sweetness of Mokkapalat from Finland, Apple Strudel from Austria, Kalter Hund (Cake) from Germany as well as delicious bites of banista (Feta Pie) from Bulgaria and Opium Pie from Hungary, all within a span of few steps. The international food-tasting event encouraged culinary curiosity, inviting attendees to step out of their comfort zones and embrace the unfamiliar.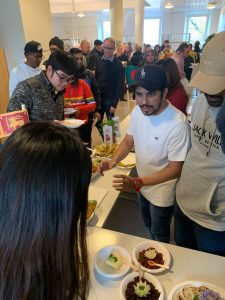 The detectables also included Charlotte from Russia, Oliebollen (Doughnut), Beschuit met muisjes (Dutch Crispbakes) from the Netherlands, Genoese focaccia with basil pesto and focaccia with pomodoro from Italy, pancakes with sweet coconut filling from Sri Lanka, Longan with lotus seeds dessert from Vietnam, Tostadas de tinga from Mexico, Cougnou and Speculoos biscuit from Belgium, Meat pie from Ghana, Limonada Suíça from Brazil and Coconut noodle From Burma.

The communal act of sharing a meal is a sacred ritual that spans across cultures. Whether it's a family gathering in Finland, a street food adventure in India or Fancy dining in Italy, the act of breaking bread together creates bonds that go beyond words. That's a shared experience that speaks to our common humanity that beyond our differences, all of us find comfort and joy in good food. When we appreciate the Flavors of a culture, we open ourselves to a deeper understanding of its people, their values and the traditions that make their identity.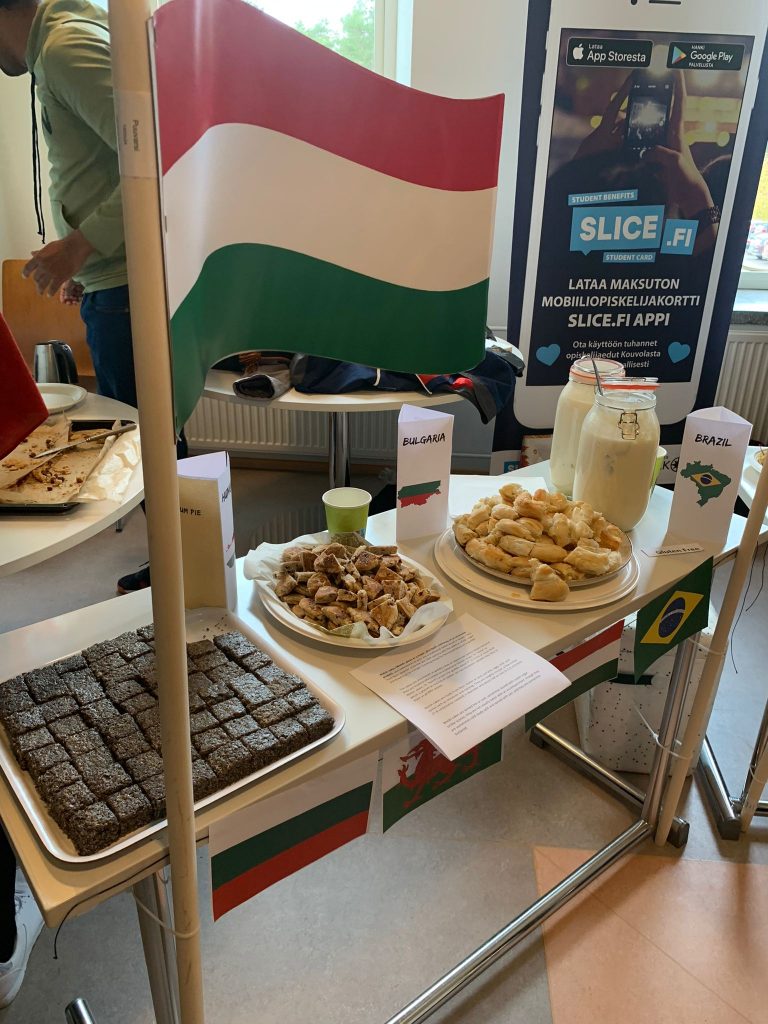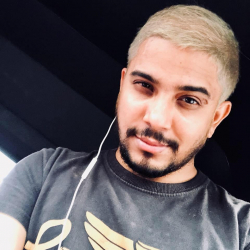 Latest posts by Anton Gomez
(see all)