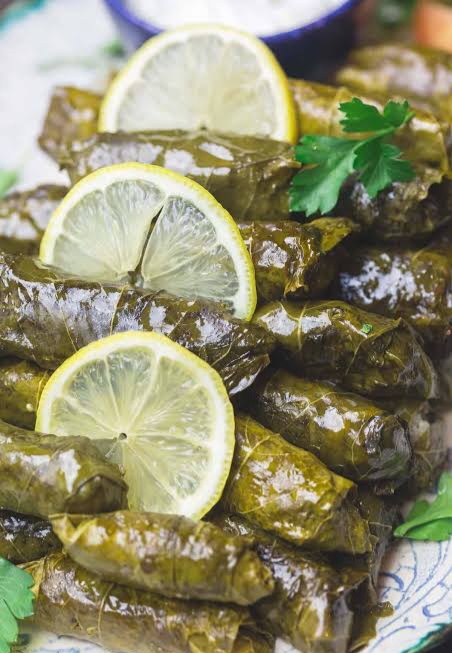 Vol. 25 Issue 10, 25 November 2022
Jordan is the country of my sister-in-law. At home, she prepares delicious meals. When I was in India, she cooked a delightful dish, Iraqi Dolma for our family. I really enjoyed that recipe. The recipe for my sister-in-law's, dolma, is one that I hold close to my heart. which I once made at home and will now share with you in this article, Therefore, everybody can take a chance and enjoy this great dish. 
Iraqi Dolma is famous throughout the middle east as one the most delicious types of dolma that will be eaten. Vegetables, stuffed with seasoned rice and vegetables and cooked in a tomato broth. There are so many versions of dolma. Now before we get into the juicy details of how to make this epic dish, let's talk about what dolma actually is. Dolma is a stuffed vegetable dish that has so many variations across the Middle East, Turkey, Jordan, the Balkans, and central Asia. Although the word 'grand' Iraqi dish, is much like Quzi, Iraqi Biryani, and Maqluba. Iraqi dolma stuffing is typically made up of short or medium-grain rice mixed with ground lamb or beef. Finely diced vegetables, tomato paste, pomegranate molasses, and a few spices. The vegetables used can also vary from region to region and season to season. My sister-in-law told me that in the summer time one of the main things used is grape leaves because they are tender and fresh at that time in Iraq, and in the winter swiss chard is used in place of the grape leaves.
Now let me try to describe the taste to those who have not had it before. It's like an incredible melt-in-your-mouth bite of rice, meat, and vegetables that tastes tart, sweet, tomato, and full of umami flavor.
Types of vegetables stuffed in Iraqi Dolma:
Eggplant: Indian eggplant the small ones and Italian eggplant will work well. I used Italian eggplant and cut it in half to make two pieces. You want to avoid the really big eggplant variety.
Green Zucchi, cut into three pieces.
Onions- this is absolutely essential and in my mind what makes Iraqi dolma amazing.
Bell peppers.
Swiss chard, grape leaves or cabbage, or a combination of them (my favorite is the swiss chard).
Cabbage is added in the winter.
Ingredients you will need:
For the stuffing, you will need the following:
Short or medium grain rice. Long grain rice works too but won't have that soft and somewhat 'sticky' quality of a great dolma. My favorite brand to use is Calrose rice.
Ground beef or lamb. I typically use lean ground beef and add olive oil to make it lighter and healthier, but you can also use regular ground beef or ground lamb with fat content. Also, for truly top-notch dolma, you can hand mince the meat or use coarse ground beef and regular ground beef, and my sister-in-law swears this makes a huge difference. I agree that it does. I am trying to make it easier for you.
Finely diced onions, bell peppers (orange, yellow, or red), and garlic.
Tomato paste and pomegranate molasses for that tartness that's needed.
Salt and black pepper here are up to you.
For the actual vegetables that we'll be stuffing. I used the vegetables pictured below. One onion will yield about 4-5 useable layers. The amounts in the recipe filled a 7-quart pot, and you can feel free to use less or more of each vegetable based on preference and based on your pot size. If you don't have a large enough pot, you can use two and save one for later!
How to make Iraqi Dolma:
Preparing the stuffing. This involves finely chopping the vegetables and mixing all the ingredients together.
Preparing the vegetables to be stuffed by coring them or separating them.
Stuffing the vegetables and stacking them in the pot.
Cooking the dolma.
Making the stuffing is the easiest part. All you need to do is finely chop the onions, and peppers, and mince the garlic. Then mix together all the ingredients very well until everything is combined.
Now I know, the traditional Iraqi Dolma is quite the labour of love! I made it once a few months. If you are in rush, you can make bigger rolls and the process will be much faster. Trust me, I know it's tedious, but it's worth it. The process is very similar for both swiss chards and for grape leaves.
Cuisine: middle eastern
Keyword: Iraqi Dolma, Stuffed Vegetables
Preparing Time: 2 Hours
Cooking Time: 3- 4 Hours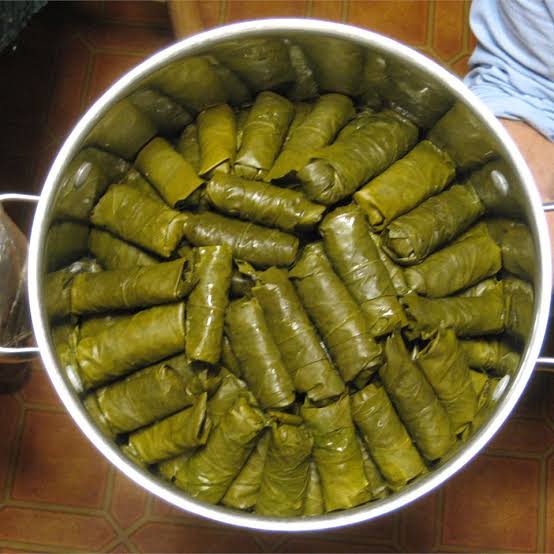 Thank you, Readers.
Amandeep Kaur Brar
DIB2k22

Latest posts by Amandeep Brar
(see all)