Vol no 25, issue no 21, 31 march 2023
Well, here, I would like to share one of my favourite recipes with all of you. The name of the recipe is chili chicken. This chili chicken is very famous not only in my home country, India, but also all around the world. I chose this recipe because I noticed that in Finland most people prefer to eat non-vegetarian meals more than vegetarian meals, which is why I decided to share this unique recipe with chicken lovers. Before coming to Finland, I learned this recipe from websites. Which I want to share with you because by following it, I started to learn it. Apart from that, there are many YouTube channels where you can easily find this recipe.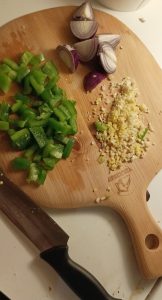 1/2 cup corn flour
1/2 teaspoon garlic paste
2 tablespoons of vinegar
salt as required.
2 tablespoons sliced green chilli
1 tablespoon soy sauce
1/2 teaspoon garlic paste
500 g chopped chicken
Black paper as required.
1 beaten egg
1/2 cup sliced capsicum (green pepper)
1/2 teaspoon ginger paste
2 cups chopped onion
1/2 cup sunflower oil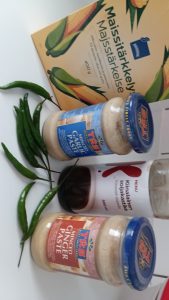 Step 1: Prepare the mixture and wash the meat.
To prepare this delectable dish, start by rinsing the chicken twice in cold water after washing it in some boiling water. Next, combine the chicken, eggs, ginger-garlic paste, and cornflour in a large bowl. Mix each component thoroughly. When coating the chicken pieces in the mixture, you can also add a little water. Once finished, place the meat in the refrigerator for one to two hours.
Step 2: Prepare the chili chicken masala.
Take the coating out between one and two hours. Oil should then be heated in a deep pan over a high temperature. Place the poultry pieces in the oil carefully and cook them until done. Remove extra oil and drain it on paper that absorbs oil. In the meantime, heat one or two tablespoons of oil in a different pan over medium heat. When the oil is heated enough, add the onions and cook for two to three minutes, or until they are brown. Then stir well after adding the green capsicum. To improve the flavour, you can also add some dry-roasted green chilies. Additionally, you can add some green chilies that have been soaked in vinegar to this recipe if you like your food especially spicy.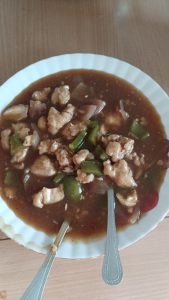 Step 3: Cook the poultry with the vinegar and soy sauce. Add soy sauce, vinegar, meat, and salt immediately after the vegetables have started to soften. Make sure to thoroughly combine all the ingredients and coat the chicken in the sauces. Stir frequently to prevent the poultry from sticking to the pan.
Step 4: When finished, take the dish and place it in a bowl. Serve it garnished with spring onions and toasted sesame seeds, if desired. So, it is the unique and tasty recipe, try to make it at home by following above mentioned points.
references: https://www.indianhealthyrecipes.com/chilli-chicken-dry-recipe-indo-chinese-style/
Latest posts by Anjali Rani
(see all)