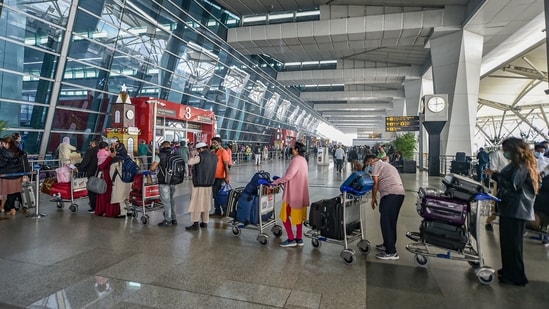 Travel experience from India to Finland
Vol. 25, Issue 05, 7 October 2022
Well, traveling is one of the most important ways through that people can explore new places. In the there are many people who have their different travel experience. But here I feel happy by getting opportunity to share my feeling about travelling in front of you. My name is Anjali Rani. I am from India. Here I would like to share my joys and sorrows during the travelling.
The starting of my new journey
Happiness
The happiness part of my journey was when I came to know about my passing result of entrance exam of XAMK university of applied science. I was over the moon after getting the result. After some days, I got the offer letter from the university by email. Moreover, we got our visa cards to enter Finland.it was a great opportunity for me to study abroad, it was like a dream for me that comes true. I feel very happy by going to Finland with my spouse. It was my first journey of abroad. I was supper excited for this moment. Apart from this, when we entered the Delhi airport.it was like an imagination for me before that I saw this view in the videos. After checking when we sat on the plane. i feel very happy, because it was my first experience. The view was very attractive during the air traveling. On this journey from India to Finland we were excited to see the happiest country Finland.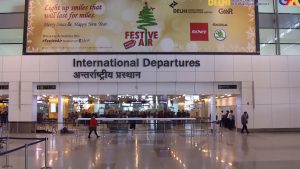 Sadness
Undoubtedly, we are happy getting our visa card. On the other hand, for us it was the very sad moment. Because we had to leave our closest family members, friends and relatives. So, it is very difficult for us to say a goodbye of our family members. Because we loved a lot to our family members, and for me it was the second time to say bye to both of my loved one's families. I remember first time I say goodbye to my parents on my marriage. Second time was on 22 august 2022. Furthermore, in our family we do many things together like dinner, shopping, enjoying every moment. So, it was such a very critical time for us to go far away from our loved ones and living alone without a family member in a new country.
Fear
When we entered the Helsinki airport, we had no experience and knowledge about the immigration process. The fear was about the processing of immigration was in our minds. Apart from that, we had also fear about the new environment like how we adjust in new environment. we have also a fear of language barrier.
Anxiety
During the traveling we were thinking about the apartment, food, and jobs. We had worries about what we will work there and how can we find the work. Moreover, we had anxiety about making a new document in new country I was also worried about my new study place.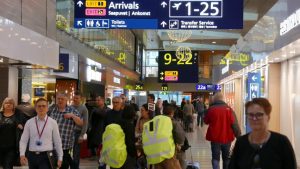 Opinion
It was my travel experience which gone by four parts like happiness, sadness, fear and anxiety. Last but not least, I enjoyed a lot this first experience of traveling in my life.
Latest posts by Anjali Rani
(see all)