South-Asian Cuisine: Christmas Edition
Vol. 25, Issue 11, 02 December 2022
South Asian cuisine globally has been appreciated for its distinct flavour and spice for a long time. On days like Christmas and Easter, Christian communities celebrate the Christmas season as joyously as anywhere else. On Christmas, people drive to their nearest churches to attend the Christmas service and dress up in their nicest clothes. However, everyone looks forward to a big traditional feast at the end of the day where the whole family sits down around a dining table and celebrates the day as a family.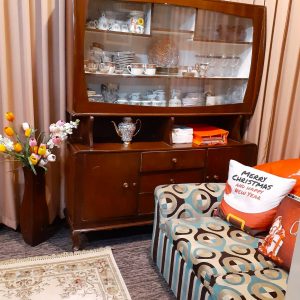 There is a lot of preparation involved in decorating the house and setting up the table. The food is prepared with deep consideration as well. Some of the traditional and most common foods to serve at Christmas in a South-Asian household are, Yakni Pulao, Chicken Curry, Traditional Christmas Cake and Hunter Beef.
The recipes to make such foods are not difficult and the ingredients used in the recipes are very easily available in the market.
Other recipes for these can be found online as South Asian dishes have multiple variations of a single dish and make the taste varies according to one's preference. Try them out to know exactly what your preferences are. Some dishes can either be too salty or spicy for foreigners who are not familiar with strong flavours and can develop false opinions about the cuisine, hence, testing out different measurements is important.
1. Yakhni Pulao.
Ingredients: (Yakhni) – chicken broth
2 lbs Beef Ribs
1/2 Onion
1/2 inch Ginger
4-5 cloves Garlic
1 Dry Bayleaf
1 Anise Star
1 Cinnamon stick
2 Black Cardamoms
4 Green Cardamoms
1 tsp Coriander seeds
6-7 Cloves
3 dry Red Chili Peppers
Salt to taste
Ingredients:
Oil
Pinch of Cumin seeds
1/4 Onion
1 cup of Rice (Soak the rice for 30 minutes)
1 Dry Bayleaf
4 Cloves
2 Black Cardamoms
4 Green Cardamoms
6-7 Whole Black pepper
2-3 tsp Chilli Powder
Salt to taste
Instructions:
Add all the ingredients for the yakhni (chicken broth) to the pressure cooker. Add 3 cups of water.
Bring it to a boil. Pressure cook for 15 minutes. Remove the mutton pieces and strain the broth. Keep it aside.
In a pan add oil, cumin seeds and onion. Fry until they are golden brown. Add bay leaf, cloves, green cardamom, black cardamoms, chilli powder and whole black pepper. Fry for a minute. Add chops. Fry for 1-2 minutes. Add 2 cups of broth. Bring it to a boil. Add the soaked rice. Cook on high heat until broth is absorbed. Cover and cook for 3-5 minutes on medium-low heat. Use a fork to fluff the rice.
2. Chicken Curry
Ingredients: (For Marinate)
1 whole Chicken
1 tsp Salt
1 tsp Red Chili powder
1/2 cup Yoghurt
Ingredients: (Curry)
Pinch of Cumin seeds
1 Cinnamon stick
1 Anise star
3-4 Green Cardamoms
1 Onion
1 tsp minced Ginger
1 tsp minced Garlic
1 tsp Coriander powder
Fresh Cilantro (for garnish)
2 to 3 tsp Salt
2 to 3 tsp Chilli Powder
1 to 2 tsp Turmeric Powder
Instructions:
Add the chicken to a bowl. Add salt, red chilli powder and yoghurt. Mix well. Marinate for 1-2 hours.
In a pan add oil and onion. Fry until light brown. Add cumin seeds and fry for 30 seconds. Add cinnamon stick, green cardamom, and anise star. Add ginger and garlic. Cook for 2-3 minutes. Add salt, red chilli powder, turmeric powder and coriander powder.
Cook for another 1-2 minutes. Add marinated chicken. Fry until the chicken changes colour. Add a splash of water. Cover and cook for 15 minutes. Garnish with Cilantro and serve hot.
3. Traditional Christmas Cake
Ingredients:
Mix fruits chopped 1 cup
Dry nuts mix chopped & roasted 1 cup
Butter 200 gm
Sugar brown 1/3 cup
Sugar ¼ cup
Flour 2 cup
Baking powder 2 tbsp
Milk ¼ cup
Yogurt ½ cup
Cinnamon powder 1 tsp
Ginger powder 1 tsp
Eggs 3
Lemon zest 1 lemon
Vanilla essence 2 tsp
Almond essence 1 tsp
Instructions:
Grease a loaf pan, and coat it with flour. Sieve all the dry ingredients. Beat butter and sugar till fluffy. Add eggs one by one. Add zest and essence and mix well. Add yoghurt to the mix. Fold in flour mixture.
Mix milk, and fruits in flour. Fold in batter with mixed nuts. Bake at 180 for 45 min.
4. Hunter Beef
Ingredients: (marination)
2 kg Beef
1 1/2 litre Water
400 ml White vinegar
3 tbsp Salt (heaped)
5 tbsp salt (heaped)
brown sugar  1/2 cup
black cardamom 8 pieces
3-inch cinnamon stick
2 tbsp black peppercorn
Instructions:
Wash the meat and pat it dry with a towel, then prick it all around with a knife. Place the beef in a bowl (make sure it is glass, plastic or stainless steel and not aluminium) and add the brown sugar, salt and salt. Rub it well on the beef. Tadd the black peppercorn, cinnamon stick, black cardamom, vinegar, and water. Mix well, cover and keep in the fridge. The beef is kept in the marination for 6 days, and once a day prick the meat, cover and keep it in the fridge.
On the 7th day, take out the meat and place it in a large pot with water. Bring it to a boil on high flame, cover once it starts boiling and cook on low to medium for 30 minutes till the meat gets tender. Preheat the oven to 350f, 180c or gas mark 4.
Once the meat is cooked, then discard the water and place the meat on foil paper and wrap it. Place it on a baking tray and bake it till no moisture is remaining for about 20 to 30 minutes. While the beef bakes, you might see water; drain it. There should be no moisture in the meat. After baking, open the foil and bake it for 10 more minutes just to give it a slight colour. It can be used in burgers, sandwiches or as it is.
Christmas is a celebration and everyone should enjoy it, whether it be for religious reasons or for being a national holiday. After a year's worth of hard work in schools, universities and offices, people come together and recharge themselves. Enjoy the day and the festivities that come with it. Go out with friends and family and just let yourself loose.
Merry Christmas and a Happy New Year to everyone!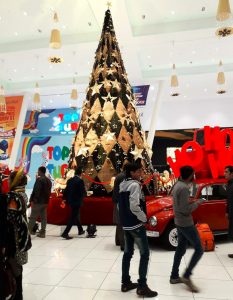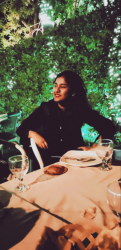 Latest posts by Sahar Farzand
(see all)