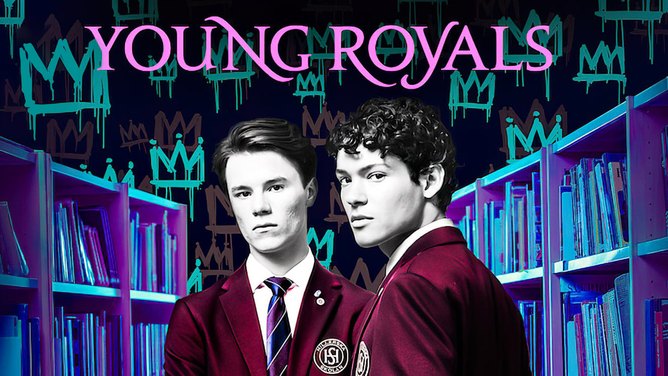 Young Royals – Series Review
Vol. 25, Issue 14, 27 January 2023
Young Royals is a Netflix teen drama series starring Edvin Ryding starring as Prince Willhelm and Omar Rudberg as Simon. The show's first season was released in 2021, and it proved to be a global success. It is a Swedish production, however, you can watch the series with subtitles or entirely dubbed in English.
The drama series is set at an elite boarding school, Hillerska, where Prince Willhelm was sent to 'discipline'. Without giving many spoilers, Prince Willhelm is second in line to the crown after his brother, Eric. After Wilhem is caught in a fighting scandal by the media, his mother, the Queen decides to send him to Hillerska. Not long after arriving, Willhelm meets Simon, an outsider. Simon is a middle-class student who is cast out by his fellow classmates because of his social status. He keeps to himself though, he is confident and speaks his opinions. Sara, Simon's sister also attends Hillerska and is a neurodivergent character. Felice and Sara have a unique relationship and as the storyline thickens the relationship also develops, however, I will not spoil it if it is positive or negative.
The series progresses as Willhelm and Simon's relationship develops and progresses. They are forced to keep it under wraps because of Willhelm's image and status. However, the drama soon arises when August, Willhelm's cousin discovers their relationship. Things take a turn for Willhelm and Simon as they try to navigate their way through a controversy. On top of that, a tragedy hits the royal family, which pushes Willhelm to take certain decisions.
The series was beyond exceptional. It has tragedy, betrayal, romance, drama, and the best, royalty. It is addictive hence why I binge-watched a six-hour-long season in one go. Another thing unique about this show is that the producers starred actual teens in the show who show a representation of body image, acne, and other problems faced by teens and young adults. The show also has a proper portrayal of a neurodivergent character. The characters were very well-developed and it showed the writers and producers invested in the plot line.
Young Royals released Season 2 on the 1st of November, 2022, which again, received overwhelming support worldwide. More characters were introduced and the existing characters had a lot more development. The characters introduced in Season 2 includes Marcus who has a crucial role in the development of Willhelm and Simon's story. The representation of different communities also increases in Season 2, so give it a go and watch it. The storyline for Season 3 is in the making and it will be released sometime in 2023. I rate this show a solid 5 out of 5, so keep yourself posted for Season 3.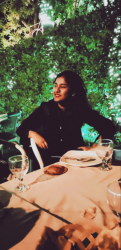 Latest posts by Sahar Farzand
(see all)